Counsellor, Mindful Mentoring, Neurodivergent coaching
London, Greater London, England, United Kingdom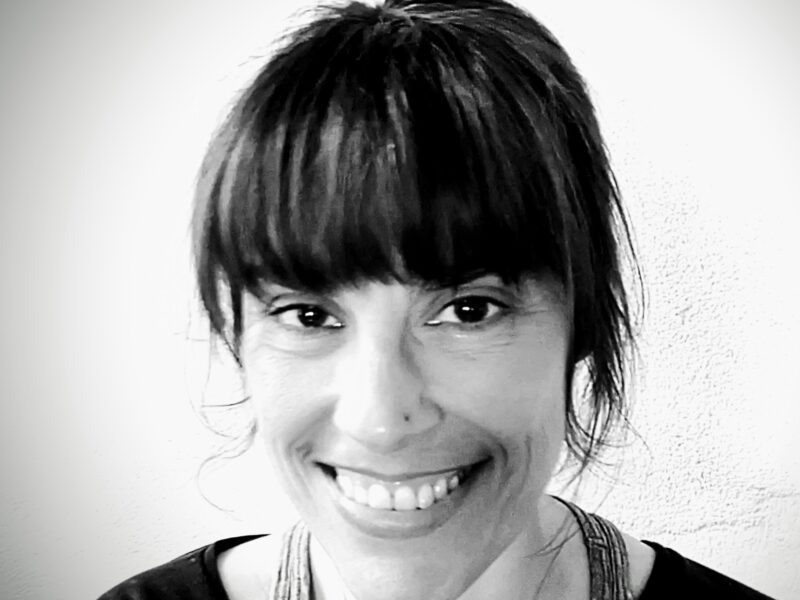 Practitioner identifies as:
Autistic, Dyscalculia, Dyslexic, Dyspraxic, Neurodivergent
Additional disabilities: Chronic Health Condition
I was diagnosed with dyspraxia and dyscalculia as a child and later with Autism as an adult, this has profoundly impacted the way i work and with whom I hope to offer out support to. My journey with my neurodivergent brain, nervous system and identity has not always been smooth, the support and training I've done have been hugely influential in my being able to bring the positive aspects of my ND self to the fore, to my work and to find the best ways to support myself where support is needed.
I hope to share this, and so much of what Ive learnt and now combine in my work with others.
Would you like to gain more understanding of how your neurodiversity is impacting you, your day to day life, work, relationships, being active, managing feelings and more? Would you like to explore these things with someone who has lived experience? Would gaining deeper understanding of how different aspects of a neurodivergent brain and nervous system might be playing out be useful for you? Would you like some neurodivergent friendly, personalised, neuroscience informed tools, hacks and practices, to aid you in living your best life? Would you like a little space with a qualified and very experienced counsellor to be with how you're feeling about your own ND experience and how it impacts you?
If yes, then some sessions with me may be of use!
In my work I bring over seventeen years of work as a psychotherapist and counsellor, as a mindfulness teacher, academic and non-academic teaching, as well as many additional years training in areas such as: neuroscience informed understanding of trauma, anxiety and stress, a neurobiological view of sensory and data processing, a social view of neurodiversity and disability, somatic and neurobiologically informed body based practises, accessible mindfulness, trauma sensitive mindfulness and more.
What I offer is really novel, combining skills and ideas in a way no one else is yet doing. This isn't just counselling, or somatic or well being practices, or mindfulness, this is a really neurodivergent friendly way to explore and respond to your ND self and all your needs, as well as up to date, social model and science backed understanding of neurodiversity.
I combine therapy with a more active and engaged approach, using neurobiologically informed tools and hacks, all my work, both counselling and mindful mentoring is inspired by the latest ideas and research in neuroscience. As well by Buddhist, somatic movement and experiencing, EFT, trauma informed yoga, feldenkrais and Qi Gong concepts.
With me you will find practices that are personalised for where you and what you're facing right now.
I will work with you to find what is most suitable and effective for you. This space welcomes everyone and it is not the same as anything you've tried before.
Some areas we might explore:
Social struggles, managing other peoples expectations, processing your own and others feelings, managing high empathy, or lower empathy.
Managing life/work/education admin, memory, structure and flexibility.
Creating new less pathologised perspectives of your own ND sense of self.
Coming out, to family, friends, work. Managing when it doesn't go well, or you don't want to or don't feel ready to.
Nervous system overwhelm and underwhelm, regulating tools for an NT world/workplace.
Anxiety, stress, melt downs and burn outs.
Building useful routines.
Building resilience from your own inner tools and strengths.
Building relevant self care plans and seeking the right support.
Learning lots of personalised hacks and tools for managing life.
Learning meditation techniques that are more accessible to the ND brain and nervous system, as well as personalised for you.
Plus anything that is coming up for you/your clients/staff or organisation, that needs attention, space or a few new tools.
A little bit of backstory..
My first training was in a theory called psychodynamic, put simply the idea is that our early life experiences are like our first language, they shape our adult language of relating, of making friends, falling in love, of how we manage and talk about feelings, of what we believe and what we believe matters. In psychodynamics these central parts of who we are, are not always aspects of ourselves that we know too well, or, even if we do, they're not often easy to change. These ideas still inform my work today.
My second training was called, Integrative. This was all about looking at lots of different ideas about how humans function and of different ways of working therapeutically. It looks at what theories might work well together, and what feels like a fit for the therapist and client in question. I still like this idea of having choice, of being able to use more than just psychodynamic theory to understand myself and others, to work as a therapist.
Later in my work in the field of trauma, I became interested in the new neuroscientifically informed approaches, like polyvagal theory and other ideas about how our bodies, nervous systems and brains are all interconnected. So, to work fully with the human experience, means to work with the whole human, the body and the nervous system as well as the 'mind'.
This journey led me onto what is often referred to as somatics. Soma is greek for the body, somatics is working with the body as integral and connected to our mind and all that we perceive as happening there. Science shows us that feelings, past experiences, even how we perceive each moment of our present, is all taken in, processed, defined by and can be understood via the body. So this led me to more training, in these new body based and neuroscience informed approaches to well being.
So my own neurodivergent journey and my years of training, are what I bring to sessions.
If you have any questions please do get in touch!