Music Therapy with Hilary Davies
London, Greater London, England, United Kingdom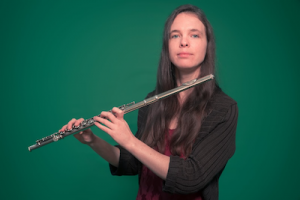 Practitioner identifies as:
Autistic
"Where words fail, music speaks" (Hans Christian Anderson)
Music is a universal language, providing a way to communicate beyond words, whether words are difficult for you in general, or there are experiences, feelings, and thoughts which you feel you cannot put into words.
Music therapy can provide a way to explore and discover your feelings, thoughts, memories, and sense of identity, whether through playing music with me, listening to pieces of recorded music that are meaningful for you, or listening to music I improvise/play for you (including simple guided meditations and visualisations with music if appropriate).
Music therapy sessions can involve some verbal discussion, similar to a talk therapy session, but you do not have to speak if you do not want to: I have worked with many non-verbal people in music therapy. I am happy for you to have the camera off if you prefer, and to use the chatbox if you would prefer not to speak.
Making music together can provide catharsis for strong emotions and experiences of trauma and can also offer an alternative "language" which we can use to communicate in the sessions. If you don't have an instrument and would like to play music in the sessions, I can suggest some music apps you can download and use in the sessions, which require no musical experience. We can also use song-writing to explore and process your emotions, thoughts, and ideas. Or you may prefer to listen to songs or create playlists together, using songs which relate to how you feel, or to how you would like to feel.
Many neurodivergent people find that they have a natural affinity with music. It is never, ever too late to explore music and I have worked in music therapy with people who never considered themselves to be "musical" but have discovered that music can be deeply fulfilling and important in their lives.
About Hilary
I have played music for almost my whole life (since the age of 7): music has always been deeply important to me, providing solace in times of distress, a way to express my feelings, a way to communicate with others that do not involve words, and a way to connect with other people, whether other musicians or audience members. After performing and teaching music for nearly twenty years, I chose to retrain as a music therapist, achieving a Master's degree in Music Therapy (with distinction) from the Guildhall School of Music and Drama in 2019. I practice music therapy with a Neurodiversity-affirmative and person-centred approach, supported by my extensive knowledge of music and my deep commitment to sharing the transformative power of music with others.
Qualifications: MA in Music Therapy (with distinction) from Guildhall School of Music and Drama, MA (Cantab.), and BA (Hons. 2:1) in Music from the University of Cambridge
Cancellation Policy: I understand life happens, and there are unavoidable reasons for cancelling or rescheduling sessions sometimes. I'm happy to facilitate this up to 48 hours before a session. Any less notice than this will have to be fully charged for as it doesn't give me enough time to offer the session to someone else. Thanks for your understanding!