Licensed Independent Clinical Social Worker
Richfield, Hennepin County, Minnesota, United States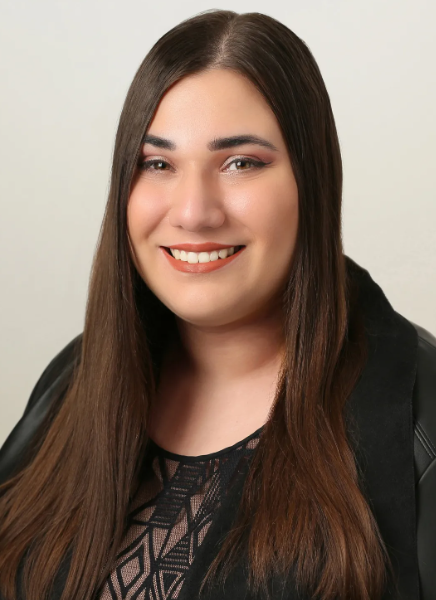 Practitioner identifies as:
ADHD, Autistic
Practitioners' Race and/or Ethnicity: White and Latina (Bilingual English and Spanish)
Gender and/or sexuality: Cisgender woman and Demisexual/queer
Hello and welcome! I'm Emily, (She, her, hers) and I'm a queer, autistic therapist who specializes in working with trauma, anxiety, and autistic professionals. I know that finding the perfect fit in a therapist can be hard, and I'm glad you're taking a look at my page to see if I'd work well for you. I work from a neurodiversity-affirming perspective, meaning that I'm going to focus on your strengths and use them to build you up; I believe strongly that we should work with a disability or current strengths, not against them. I have experience working with adults, teens, and children, and have done so in school, home, and outpatient settings. I have also done extensive advocacy work with folks with disabilities. Working with folks from various backgrounds in many settings has allowed me to use many different styles of therapy and different kinds of tools to help you achieve your own personal goals.
I work with folks using reflection to help you dive deeper into who you are and the things that you're dealing with, using the knowledge that most people are naturally able to use to heal if given the right tools. I focus on giving you tools and language to talk about your experiences, or communicate in other ways if that works better so that you have the space to process whatever it is that is important to you. I use several different experiential therapy techniques, like: sandtray, play therapy, and EMDR, meaning that therapy with me doesn't need to be only talking. I value you as my client and as the center of my practice; this means I ask for feedback! Different tools and approaches work for different people, and if something I do doesn't work, then I can change that. I believe that having open communication makes a great, healthy, therapeutic relationship and that relationship is at the core of your healing process.
Another thing to know about my therapeutic style is that I am trauma-focused. I have worked with many folks who have experienced abuse, domestic violence, and sexual assault. I've worked with folks who have experienced immigration and isolation, as well as with folks who have experienced a lot of loss. Every story deserves to be honored. When we begin therapy I like to start out with skills for managing big feelings and helping you get grounded. I also want to make sure you feel safe, both with me and in your other relationships, through boundary work so you have the tools that you need for processing trauma. The biggest thing to know is that trauma-focused work means that you, the client, have all the power. So many people experience a loss of power when they experience trauma. This means that we'll work at your pace. I find that these things help to create a really safe environment, and I'd love to empower you to control your own healing journey.
What sets me apart as a therapist is that I focus on all aspects of the person; all areas of health, identity, and the environment. People don't live in a silo, so treating them like they do doesn't help them use their strengths to reach their goals. In my office, we'll talk about relationships, the past, identity (and how different identities experience power and oppression), and empowerment. We'll also do a lot of laughing– I love a great pun :)! I love to work with people who are exploring their identity. I fully encourage fidgets and stimming during sessions– whatever works for you!