Sensory Profile Assessment
London, Greater London, England, United Kingdom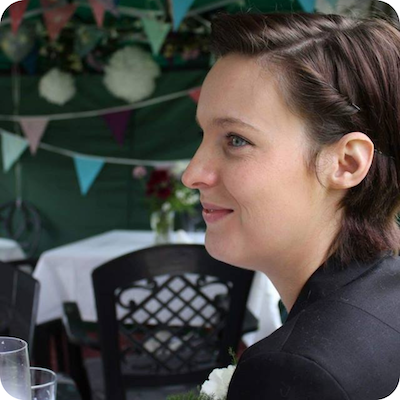 Practitioner identifies as:
Neurodivergent
Package Fees: £240 which includes full assessment plus report recommendations.
About The Sensory Profile Assessment and Report
The Sensory Profile looks at the behaviours that are seen in people and categorises them into four different sensory processing patterns. The approach is based on a conceptual framework that puts forward the idea that there is an interaction between the neurological thresholds and self-regulatory behaviour.
The neurological threshold continuum ranges from high to low and represents the amount of sensory input that the body needs before it recognises that something is happening.
The self-regulation continuum ranges from passive to active and helps explain what we might do or what our behaviour might be as a result of the sensory input.
There are four sensory processing patterns, seeking, avoiding, sensitivity and registration.
The sessions will help us explore where you sit overall on this continuum, and also highlight any specific sensory difficulties you may have. Please note that this particular assessment does NOT cover interoception (as there is currently no standardised assessment for this), though we can cover this in 1:1 sessions.
You can learn more here: https://www.tcd.ie/disability/services/sensory-support.php
The Sensory Profile assessment price includes the following:
2 x 1-hour sessions – In the first session, we will complete the assessment together, which consists of a series of questions about your sensory preferences. The second session will be to provide feedback on the results and discuss any recommendations
Report – You will also get a report with the results & recommendations
 
About Alice McCarron
Hi, my name is Alice.
I am really excited to 'meet you'!
I am an HCPC registered Occupational Therapist and have spent over 10 years working in various areas of mental health, including substance misuse services, perinatal mental health & now in service specifically for self-injury.
My skills as an Occupational Therapist lend themselves really well to working with supporting individuals to think about how they can adapt their roles & environments to suit their needs.
This includes considering your unique sensory needs & any executive functioning strengths/difficulties (you're speaking to the number 1 procrastinator here). As someone who is neurodivergent myself & the parent to neurodivergent children, I bring a personal and professional approach to this work.
I am passionate about supporting people to engage in meaningful occupation, whether that is a specific interest that brings them joy or working towards paid employment. I feel that there is something for everyone; we are individuals who have unique skills & there is no greater privilege than supporting someone to connect with their passion in life and find their true identity.
Alongside my core professional training, I have a wide range of training and experience in a variety of different skills to support me in our sessions; such as brief solution focussed therapy, motivational interviewing & compassion focussed therapy. I also have a strong desire to continue furthering my specialism around supporting neurodivergent individuals; to do this I continue to engage in discussions & learning opportunities within this community to make sure I am offering an inclusive service.At present I am working towards registration as a coaching psychologist so bring elements of this learning into sessions.
Qualifications: BSc (Hons) Occupational Therapy, PG Dip Psychology
Experience in years: 12
Cancellation Policy: Cancel or reschedule with 48 hours notice to avoid being charged