Self Connection Coach and Shadow Worker
Epsom, Surrey, England, United Kingdom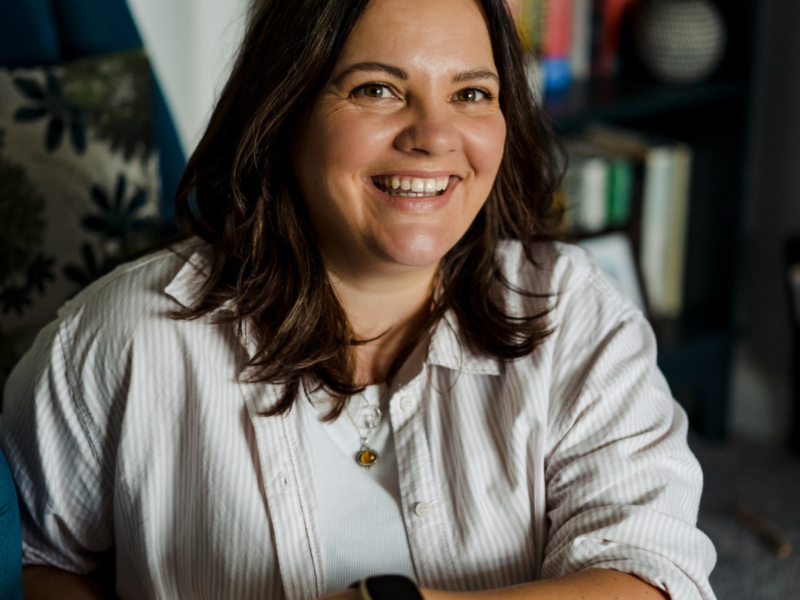 Practitioner identifies as:
ADD, ADHD, Autistic, Dyspraxic, Neurodivergent
Practitioners' Race and/or Ethnicity: White, Irish
Gender and/or sexuality: Cis Hetero Female
Package Fees: £95 for one 60 minute session or £550 for 6 sessions over 3 months
About me
Hi, I'm Sadie. I use my own personal and potent blend of magic – curiosity, empathy and intuition – to support folks who want more from life to build self-connection so they can get really clear on what they want and feel confident going after it.
I work with creative and holistic business owners who may be new to exploring their neurodiversity to do so with self-compassion and curiosity so they can discover ways to work with rather than against the way your brain works.
My work is for you if…
You're a mid-life, late-diagnosed neurodivergent seeking some support to better understand how best you can move from surviving to thriving whilst being your wonderful, whole and messy human self.
You may have read a lot of books, bought online courses and workshops, tried all the apps and hacks and still feel like nothing is quite working for you and your unique brain.
I can work with you to tune into your intuition and build confidence in moving past the fear of judgement and feeling overwhelmed with trying to fit in and finally find the path to belonging to yourself.
Together, we can find the ways of being and doing that will help you to manage overwhelm and burnout; move through feelings of RSD (Rejection Sensitive Dysphoria) by building more self-confidence and internal validation; identify inspiring goals and intentions that feel inspiring and create your own sustainable, satisfying and aligned success.
As a late-diagnosed AuDHDer, I know what it can feel like to try and navigate the world when you being to explore your neurodivergence – but I'm not here to give you a step-by-step, cookie-cutter set of practices to follow. My work is centred on supporting you to build the self-connection required to feel creative and confident in making your own path – a path as unique as you.
Easy as 1,2,3…
We begin with a free 30minute session together – this is a Connection Session designed for both of us to get to know each other better and see if we are a good fit to work together.
You can expect this chat to be informal, non-salesey and a judgement-free, confidential space where you get to explore what it is you want from life and how I can help you move closer to it. You can ask questions and only share as much as feels comfortable.
These sessions are via Zoom so feel free to show up however feels good (i.e. feel free to not make eye contact, fidget, stim and state your needs as necessary).
If we connect and it feels good, the next step is for me to send you some info about the services I offer and you can take the time to make a decision. If you decide to proceed, a typical coaching package will include:
– Fortnightly 60-minute calls (1 to 1, recorded for your later reference). The first one will be 90 minutes so we have time to both get clear on what your intentions are for our time together.
– Between calls, there is support via email and Voxer (a messaging app that offers voice and text communication).
– Access to tools and practices to support you with your goals and intentions
– Accountability for task completion (as needed)
– Time and space to explore yourself, your needs, your dreams and your wonderful brain!
Coaching could be for you if you are looking for a tailored, holistic space to compassionately explore and connect to what you want from life and achieve it in ways that work with not against you.
Book a free connection call today to find out more and ask me any questions you have.