Registered Psychotherapist (Qualifying)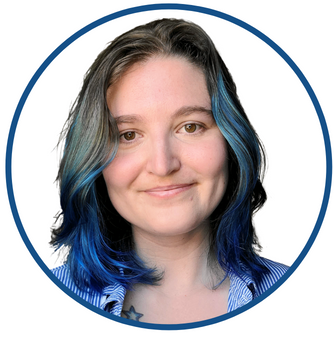 Practitioner identifies as:
Neurodivergent
Gender and/or sexuality: Genderqueer, Queer
I'm a queer, multiply-neurodivergent human who deeply understands the struggle of finding adequate mental health support. This has fueled my passion for providing a safe space for clients to get curious, understand themselves on a deeper level, and begin forming a life that works with their brain rather than against it.
I strive to integrate evidence-based practice and lived-experience in my work. I truly believe my clients are the experts of their own lives, and I value autonomy and self-determination in mental health treatment. This means I am not the expert. You are. I am simply here to shine a light down various paths you may not have thought to investigate yet. You get to decide which path we walk down.
Some of the challenges I enjoy helping clients navigate include: emotional dysregulation, executive dysfunction (difficulties with planning, organization, time management, self-control, task initiation, self-monitoring and cognitive flexibility), sensory differences, chronic invalidation, negative or unstable self-concept, black-and-white thinking/idealization and devaluation, and internalized stigma/ableism/homophobia/transphobia/fatphobia.
While acknowledging both the biological and social/societal factors that can impact individuals, I strive to provide psychotherapy that is neurodiversity-affirming, culturally-responsive and socially-just. I integrate concepts and techniques from a variety of therapeutic approaches including Compassion Focused Therapy (CFT), Relational Therapy, Attachment Based Therapy, Internal Family Systems (IFS), Dialectical Behavioural Therapy (DBT), Cognitive Behavioural Therapy (CBT), and other modalities. I am flexible in my approach and adjust sessions as-needed, and always welcome ongoing feedback from clients.
​
When I am not working, I indulge my brain's desire for novelty by pursuing a variety of interests. Some of which include: games (of any sort! tabletop, card, video etc.), outdoor activities (camping, hiking, kayaking, swimming, fishing, etc.), creative pursuits (acting, directing, visual arts, music, content creation, etc.), general nerdery (hyperfocusing on or info-dumping about mental health research, losing at bar trivia, etc.), thrill-seeking (amusement parks, water parks, zip-lining, sky-diving, etc.) and most importantly, intensely loving every cat I meet.