Online Psychotherapy/ Counselling Adults + Clinical Supervision with Rajita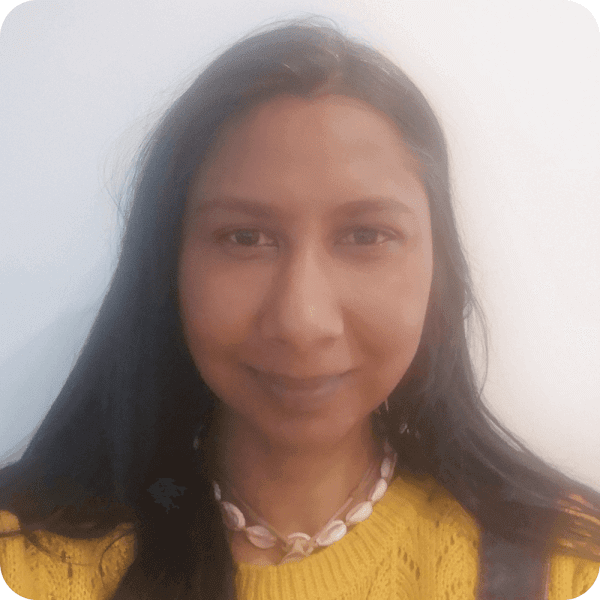 Practitioner identifies as:
ADHD, Autistic, Dyspraxic, Neurodivergent
"Waiting list now full. Currently not taking new clients" 
I offer a one-off post-diagnostic session, short (6 sessions) medium (12 sessions) and long-term therapy (12 + sessions) depending on your wishes and needs.
About Rajita
I am a neuro-divergent humanistic/integrative senior psychotherapist (UKCP reg.), clinical supervisor and psychodramatist. I use a variety of psychological and creative approaches (different expressive tools such as objects, art, writing, movement, breath work) to best fit the issues you wish to explore.
My own experiences of late diagnosis bought me both validation and huge re-evaluation to all areas of my life. Therefore, I am here to offer you a safe, confidential space to share your own story, to unpack, explore and process your thoughts and feelings during this time. This may uncover old wounds and losses. It may also provide new insights and a path forward.
As a senior psychotherapist and clinical supervisor, I have over 15 years experiencing working with adults with a range of neuro-variance and co- occurring mental health issues in both the NHS and Charity sector. I have worked in NHS, mental health charities, personality disorder units and for a human rights charity supporting asylum seekers and refugees surviving torture. I am also a trained EMDR therapist and have experience in working with PTSD, complex trauma alongside issues of difference -race, culture and identity.
I am committed to helping clients work through harmful internalised message that can gravely impact on their sense of self and belonging. This may involve multiple and intertwining oppressions (race, class age, gender, sexuality, chronic health) alongside being a neuro-divergent adult /parent.
"We do not see things as they are, we see things as we are" Anais Nin
Working together at your own pace, we can identify helpful/unhelpful coping strategies, glean insights whilst building on your strengths and resources.
I believe passionately in the potential of therapy to help us accept ourselves with compassion. To help recover our true self and find new and healthy ways of relating to ourselves, others and our environment.
In addition to my clinical practice, I work as a lecturer in counselling and psychotherapy at Salford university UK, and a trainer and group therapist at Thriving Autistic. I am passionate about working with groups to support neurodivergent adults and families. Also, I am dedicated to training counsellors, clinicians, and mental health services to offer culturally sensitive, neuro affirmative and rights-based approaches.
If you would like to start your journey of exploration in a warm and relaxed environment, I would be honoured to support you to lead a freer, richer, authentic way of life.
Cancellation Policy: 48-hour cancellation policy