Madeleine Ayling
Southampton, Hampshire, England, United Kingdom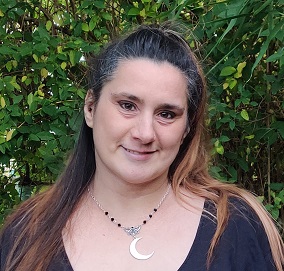 Practitioner identifies as:
ADHD, Autistic, Neurodivergent
Hi, I'm Madeleine.
I'm a neurodivergent counsellor specialising in working with anxiety, stress and neurodivergent clients. I work by video (Microsoft Teams or Google Meet), phone and email with adults (18+) across the UK. I am LGBTQ+ and poly/ENM affirming, sex positive, kink aware, body and fat positive.
Have you always felt different from others, maybe "too much" and "not enough" at the same time?
You might be feeling overwhelmed, confused, burnt out and struggling with grief and shame about the past and present challenges. Maybe you have been recently diagnosed or realised you may be neurodivergent and want to explore what this means to you.
I can help you feel more confident, recognise your strengths, become accepting and compassionate towards yourself and work out what you need and how to ask for it.
I tailor sessions to fit individual clients – maybe you want homework or you may hate the idea, you may want to try creative techniques, look at coping strategies or use CBT in our work together. I will always listen, be compassionate, curious and supportive.
I offer a free 15 minute introductory call via Google Meet or the phone where you can find out if the way I work is right for you and ask any questions. If you don't feel comfortable with this, I'm happy to answer any questions by email instead. For more information, please visit my website (https://blackcatcounselling.co.uk/).