Online Counsellor / Psychotherapist, MSc BACP, and Coach
Brighton and Hove, Brighton and Hove, England, United Kingdom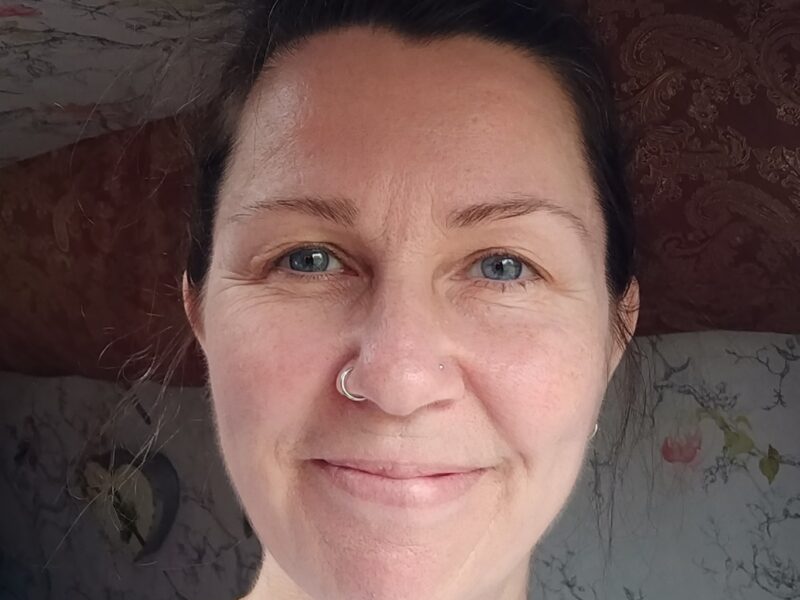 Practitioner identifies as:
ADHD, Autistic, Neurodivergent
Practitioners' Race and/or Ethnicity: White
Gender and/or sexuality: Woman / Fluid
My name is Julia Fry and I offer individual psychotherapy / counselling sessions online via Zoom.
What to Expect
At the start of therapy clients tend to be very self-critical and judge themselves by the standards set by others. Their ideal self seems very different from their present self. Feelings about themselves tend to be negative, although they may mask this for the benefit of other people.
During therapy clients may feel even more critical towards themselves, and notice contradictory views of themselves. Over time acceptance of themselves and all the aspects and perspectives of themselves occur. The self that grows and develops through therapeutic exploration is welcomed as worthwhile and the gap between ideal self and present self is closed, resulting in less judgement, and more authenticity.
My Approach
My counselling approach is humanistic / creative and I draw on person-centred theories from Carl Rogers and his daughter, Natalie Rogers, who built creative ways of working into her father's talk-based therapy. I am trauma informed, drawing on a range of theories for parts-based work (Schwartz, Fisher), and body-based work (van der Kolk, Levine), with a self-compassion focus (Gilbert, Brach, Mate, Neff). My sessions are always client-led and I warmly accompany you to explore at your own pace and in your own ways in a safe, non-judgmental environment.
My Experience
I am a counsellor with around two years experience and I have worked in both the public and private sectors. In the public sector I have worked with people with cancer at MacMillan, with women with complex trauma at Swan Women's Centre, and with children with anxiety (neurodivergent and neurotypical) in a primary school at Place2Be. I have delivered creative group therapy, using Arts for the Blues guidelines (Aithal et al, 2023).
I also have over seven years experience of trauma informed coaching with people who are neurodivergent to accept themselves as worthy despite the messages of unworthiness coming from an ableist society.
I have experience working with the following areas:
anxiety
depression
domestic violence
sexual violence
neurodivergence
hyper self-criticism
work performance
relationship issues
PTSD
cPTSD
trauma
psychedelic integration
Who I Work With
I work with adults, children and young people of all races, genders, sexualities, abilities, etc. I am open to being gently challenged on any unconscious discrimination I might inadvertently commit, because I understand that discrimination comes from systemic oppression and that we all have hidden biases and assumptions connected with this. I am committed to ongoing work uncovering my hidden biases. I regularly use creative methods to self-reflect. I am a white, cisgender woman of fluid sexuality with self-diagnosed AuDHD (been awaiting assessment since September 2020). I regularly have clinical supervision, am fully insured and a member of the British Association for Counselling and Psychotherapy.
I hold a MSc in Creative Psychotherapy and a Certificate in Coaching. You can choose whether to have counselling or coaching with me. If you'd like some guidance on which to go for or to get a sense of whether you'd like to work with me, I offer a free 20 minute discovery call.
Fees
£50 per 50 minute counselling/psychotherapy session for individual clients
£75 per 60 minute coaching session for individual clients
I offer reduced rates for students and those on low income – please enquire.